I also want to let everyone know about the new masks that I have listed on Etsy. All handmade and one-of-a-kind. Click on an image to be taken to the listing.
Also available in the Etsy store is the option to add ribbon or a suede cord to any of these masks to make them ready to wear!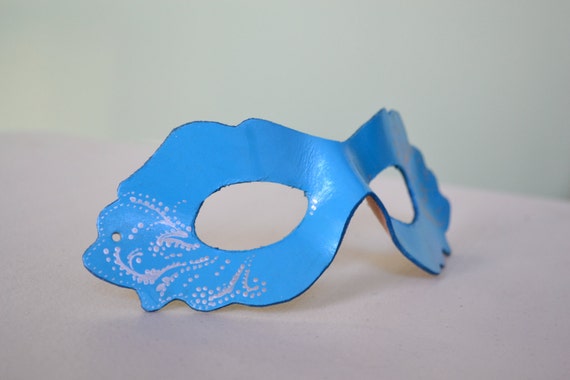 You can always add you own cord or ties to any of these masks, but the ribbon and suede that I offer is guaranteed to fit through the holes on the masks, as well as provide just a tiny bit of stretch so that the mask stays snug on your head without pinching.